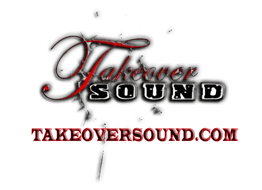 Takeover Sound (TS), of Boston, MA, was established in 2003 with 3 official members but quickly grew to a group of 8 after some friends that always came to support and help, eventually joined the team.
You may be wondering why they are called Takeover Sound. They chose this name based on their past experiences. They would go to parties together just for the pleasure of enjoying themselves. When they arrived, there would be occasions when the event was lacking equipment, music, people, etc. After this was noticed, TS offered to DJ to get the party moving. As soon as the turntables were touched, the magic happened, and the crowd would start rocking to the beat of the music and in the end, they took over the party. It was at that point, they realized they should be called Takeover Sound. Once the mentality of taking over was embedded within them, they incorporated that into everything. Their goal is to be the best DJ team around and give their customers the best service possible. They set high expectations because that is what the customer deserves.
Takeover Sound has entertained several events with its services. They have done birthday parties, weddings, boat cruises, community events, high school events, shows, college parties, frat/soror parties, and many more. Takeover Sound events have been a great success in which all of their customers have returned for more
Here's what our customers say
"I've been using takeover for years. Had a great time. Thank you so much making it memorable and fun."
- Tallulah
"I really appreciated the flexibility of Take Over Sound. I had specific song requests, for performances, a band, and various type of people to appeal to. It was all wonderful. Perfectly executed! I will definitely use Take Over Sound for other events and recommend them to my friends and family."
- Betty S.
"Even booking you guys last minute, you guys delivered. Everyone had so much and we very much appreciate everything you guys have done for us. Much love and definitely will book again and recommend to others."
- Emanuella J